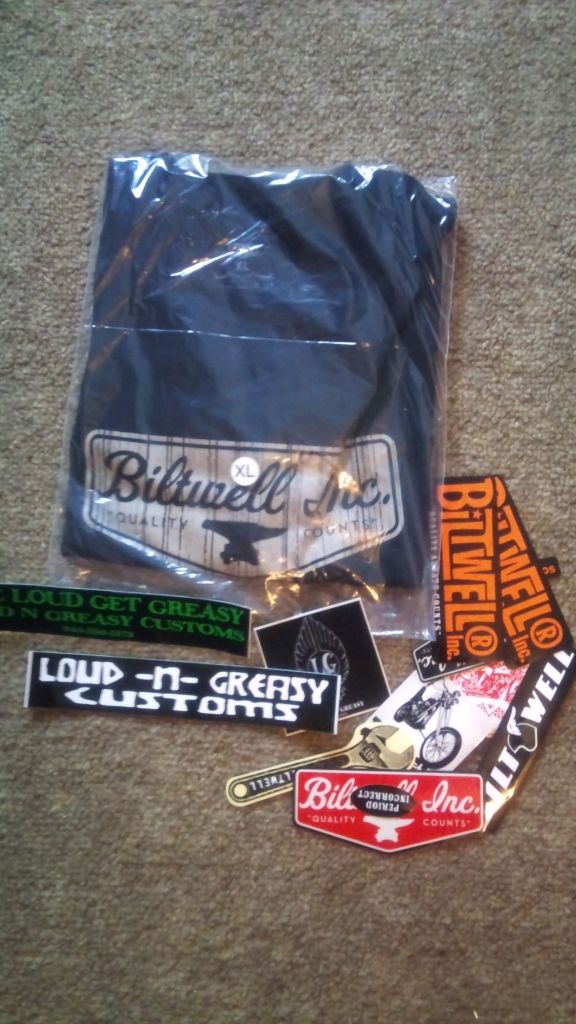 Tommorrow we will meet at 6 pm on the square and ride to Bonitaville on the east side of PK.
We will have our 2nd prize drawing . This week we have a XL Biltwell logo T shirt , a Biltwell sticker pack
Courtesy of Biltwell Inc. of course. and some Loud N Greasy stickers.
There is a chance for strong thunderstorms . if we do have bad weather we may have to form an alternate plan, But we will give this package away regardless. Come on out !
We want to thank last weeks riders and congrats to Jay Starkey for being our first winner!