I was out of town for the weekend and didnt work on the shovel .......other than I got the tire mounted on the new wheel.....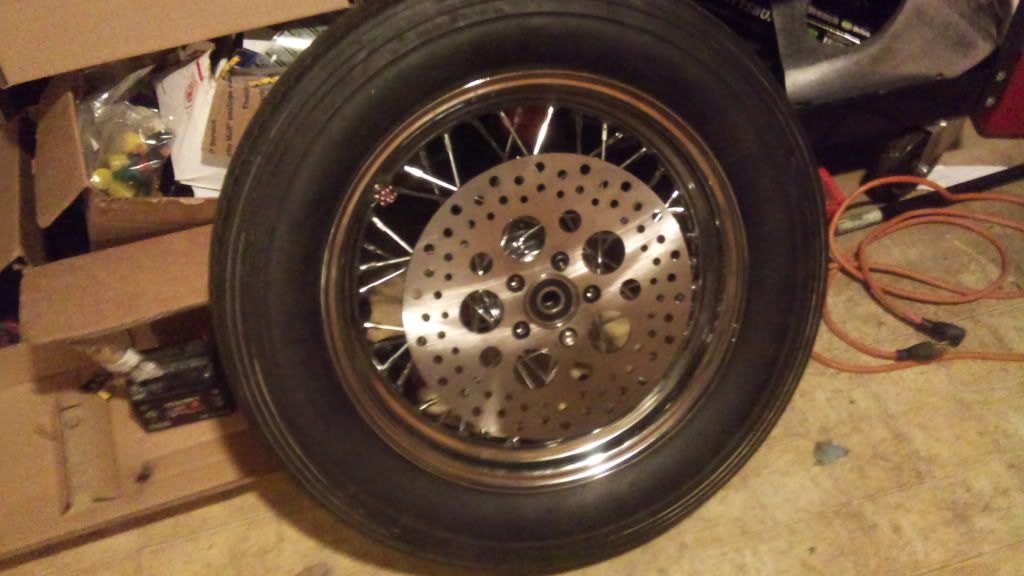 I got the caliper in ......no sure I'm gonna use the one I got . I think I'm gonna do something different .
I'm makeing spacers and shims today. Gonna get the rear end tied up in the next few days.
Then starting on the exhaust and front end. Having a day job and 3 teen agers to keep up with along with the side business of Loud N Greasy. It makes the project slow at times.